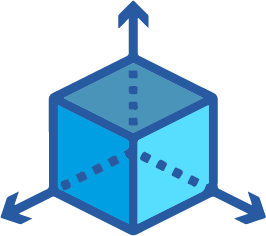 Custom-made
storage systems
LARGE QUANTITIES
Matter is your unique partner for the design and manufacturing
of intra-logistics handling and storage systems for the steel industry.
It offers a wide range of flexible and customized solutions.
Matter automatic warehouses can handle and store different materials such as  bars, profiles, tubes, billets, sheets, dies and components.

Modular storage system
SMALL QUANTITIES
The modular automatic warehouses guarantee all the features and advantages of a large system, but in very few square meters. They are designed to store rapidly and safely every kind of product inside mechanical workshops, retailers and distributors.